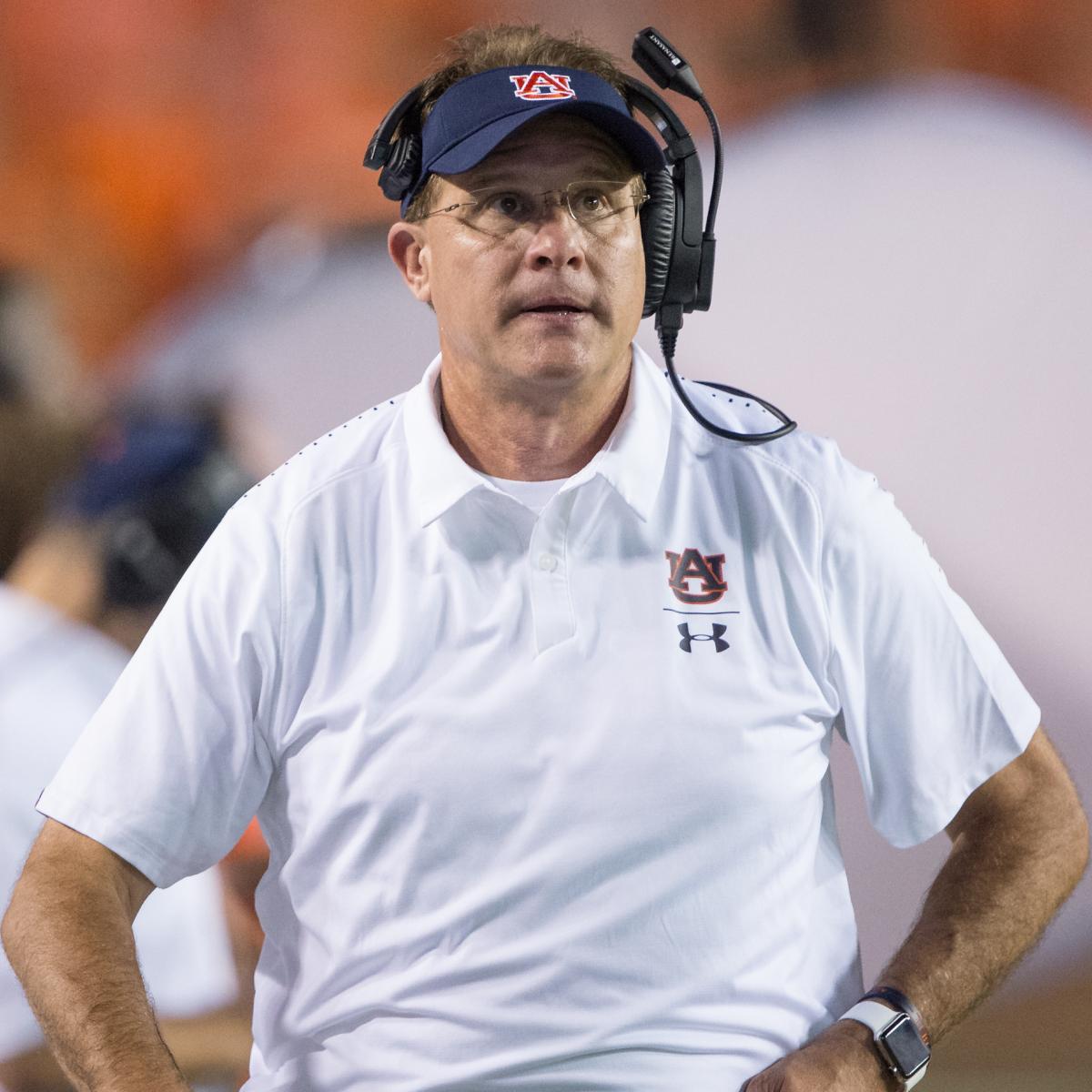 Michael Chang/Getty Images
Auburn head football coach Gus Malzahn, alongside his wife Kristi, are donating $2 million to Auburn to help build a new football operations building for the program, according to Chris Low of ESPN.com.
"I love Auburn and am excited about our future," Malzahn said.
According to Low: "Auburn's current football operations building was built in 1989. Allen Greene, Auburn's first-year athletic director, made a pitch to the school's board of trustees on the need to build a football-only complex during a Thursday workshop with board members."
James Crepea of AL.com added, "Malzahn would prefer a new standalone facility like several SEC programs have built in recent years, but it's unclear whether Auburn would build a new one, most likely where Auburn's old track is currently, or renovate its current athletics complex, which was built in 1989."
Crepea added that the board of trustees was given an initial budget of $30 million for the facility, whether it's new or renovated.
Malzahn, 52, has been with the Tigers for the past six seasons, going 47-22 during his tenure and leading the program to the BCS National Championship Game in the 2013 campaign and five bowl games (1-4 in those contests) in total.
The Tigers have started 2-0 this season and were ranked No. 7 in the Associated Press poll coming into Saturday ahead of their clash against No. 12 LSU.
from Bleacher Report
https://bleacherreport.com/articles/2795897-gus-malzahn-donates-2-million-to-auburn-to-build-football-facilities-building